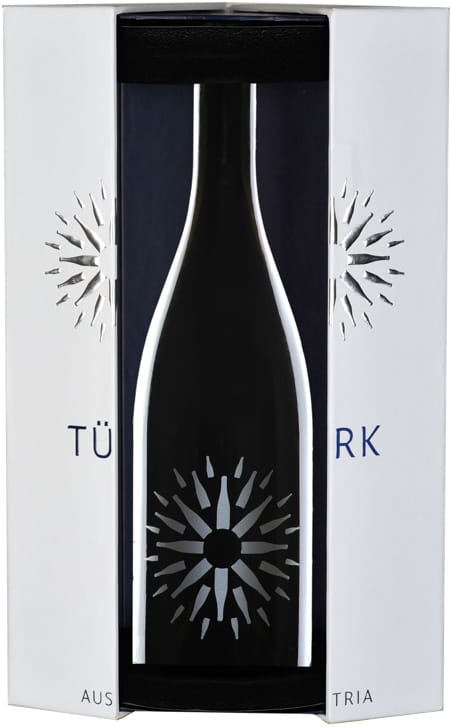 2019




Grüner Veltliner


333
Producer
Winery Türk
Grape variety
Grüner Veltliner
Vintage
2019
Volume
0,75 l
Analysis
Alc: 14 %vol

;

Acid: 5 g/l

;

Sugar: 2,9 g/l

Packaging
wooden box of 6 bottles or single bottle box
Description
The bouquet opens slowly with hints of winter apples, grapefruit, pineapple and pomegranate syrup, with vibrant pepper and mint notes on top.
On the palate, the cool velvety freshness strikes from the first moment. The aromatic spectrum is dominated by grapefruit essence, mountain herbs and crunchy apples. But first of all this wine impresses through its clear pure elegant structure and crispness. It is remarkably fine-meshed, compact and endlessly long in the aftertaste.
Fact sheet
Serving suggestion
The unpretentious lightness with which Veltliner 333 appears suggests that it should not be paired with overly robust foods. Grilled or roasted fish and seafood, especially oysters or crustaceans, are ideal. Grilled vegetables or risotto Milanese with saffron are perfectly supported by the 2019 Veltliner 333. So are white meats such as poultry or rabbit. Fresh garden herbs help both partners - the wine and the food - to aromatic development in any case. With a little bottle maturity from 2025 on, morels and porcini mushrooms can also form a wonderful liaison with Veltliner 333.
Recommended consumption: from 2023 to 2043. Medium-sized or big glasses recommended.